Our Promise
Louloucup products are made to respect your body and the environment while maintaining optimal comfort and style.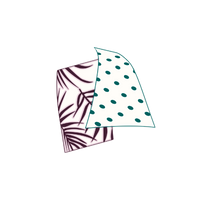 Non-Toxic Fabrics
Made from organic cotton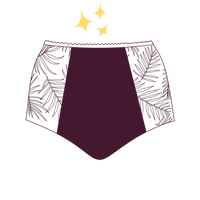 Top-Quality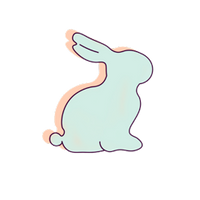 Vegan & Cruelty-Free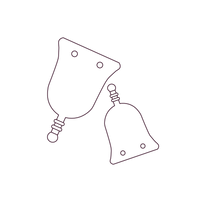 Cup Made in France
Welcome to Louloucup!
Louloucup makes trademarked menstrual cups and period underwear. We focus on eco-friendly, affordable alternatives to traditional tampons and pads.
Our clever mix of period essentials includes absorbent, modern menstrual panties and high-quality menstrual cups Made in France.
Above all, Louloucup focuses on inclusivity by creating menstrual panties for all flows (light to heavy), and all body types (XXS to XXXL) made using organic cotton and certified fabrics. Be sure to check out our teen collection and our menstrual swimwear line! Don't wait to discover the Loulou universe. Your period has never been easier.
Learn More
Our Customers Have Spoken ✨✨✨
Customer satisfaction is our top priority. Our reviews are certified by the independent Helpfulcrowd platform. This guarantees only genuine customers can leave a review on our site after purchase.
Read our reviews
Very comfortable. I lasted 10-11 easily.
I tested 4 brands of period panties and the louloucup are my favorite. They have excellent value for money. What I like: they are efficient, pretty, very comfortable, inexpensive and made in Europe. I consider 12-15 panties for 1 cycle for day and night use. For those who hesitate to switch to menstrual panties, go there with your eyes closed, it's so comfortable, you can't forget you have your period.
First, great customer service. An item was missing in my package, it was sent back to me the next day! Then, regarding the product, the cup is of very good quality. It is handy, unfolds perfectly once in place. The capacity is good, and easy to remove. In short, only positive! Thank you louloucup for the seriousness and the quality!
Comfortable, pretty and effective!
New order of Naomi panties that are well cut and the most comfortable to wear, for having tried several models!
Performing product Nice pattern After washing according to the recommendations, the panties "did not move"
Very comfortable, you don't feel anything at all. I didn't feel like I was wearing period panties. Very good absorption.
My daughter is a fan, without sewing it is very pleasant and there is very good absorption.
This product is life changing, made so well O don't even feel it, and the color keeps the stains away. I highly recommend!